News
Canada & US Tour June 2023
Karan will be touring on the West Coast of Canada and the US in June accompanied by Niamh Dunne and Seán Óg Graham. Full details here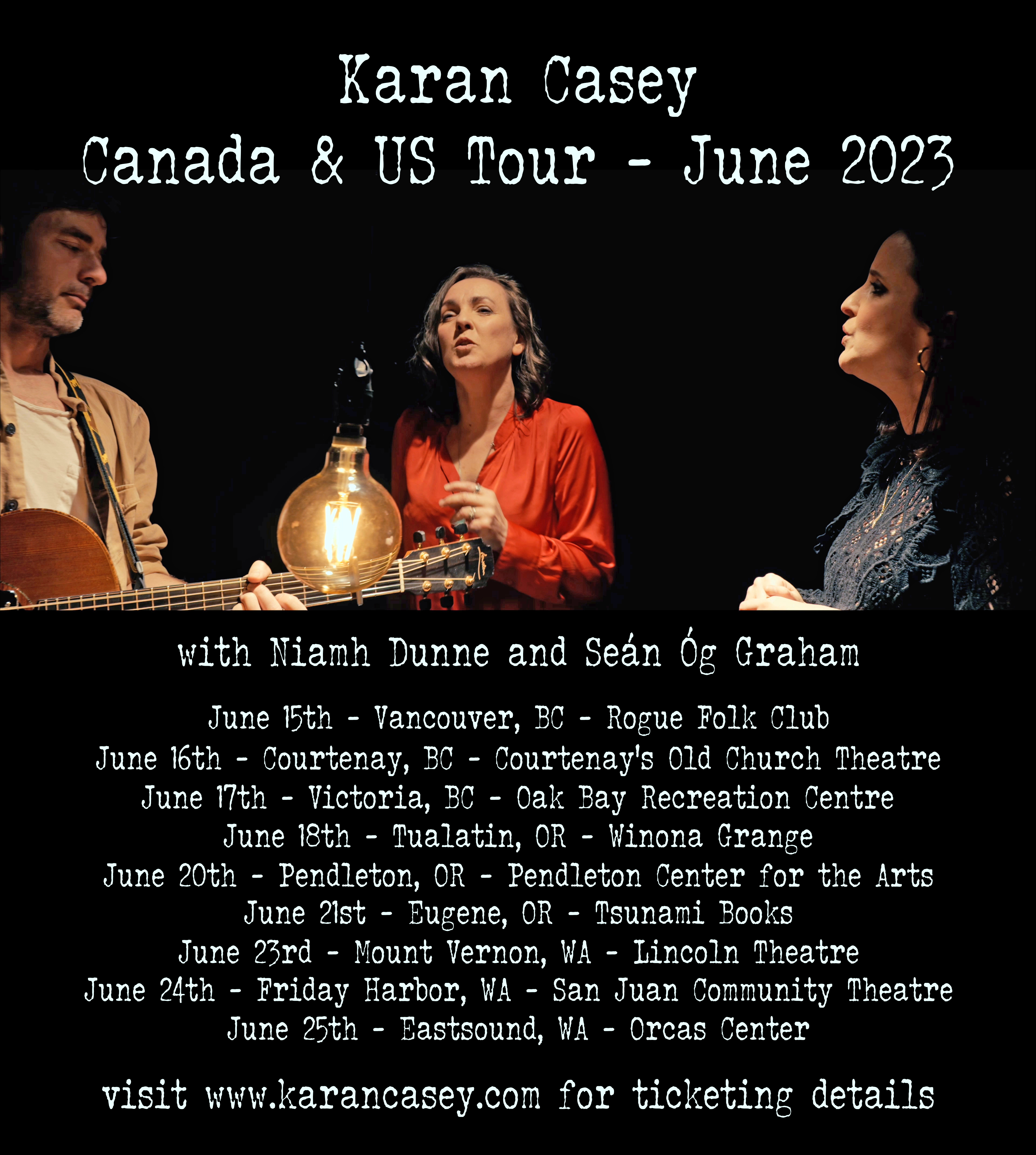 ---
New Album Out Now
Karan's new album "Nine Apples of Gold" was released on Feb 22nd 2023. You can order CDs, Vinyl and Digital downloads on Bandcamp now.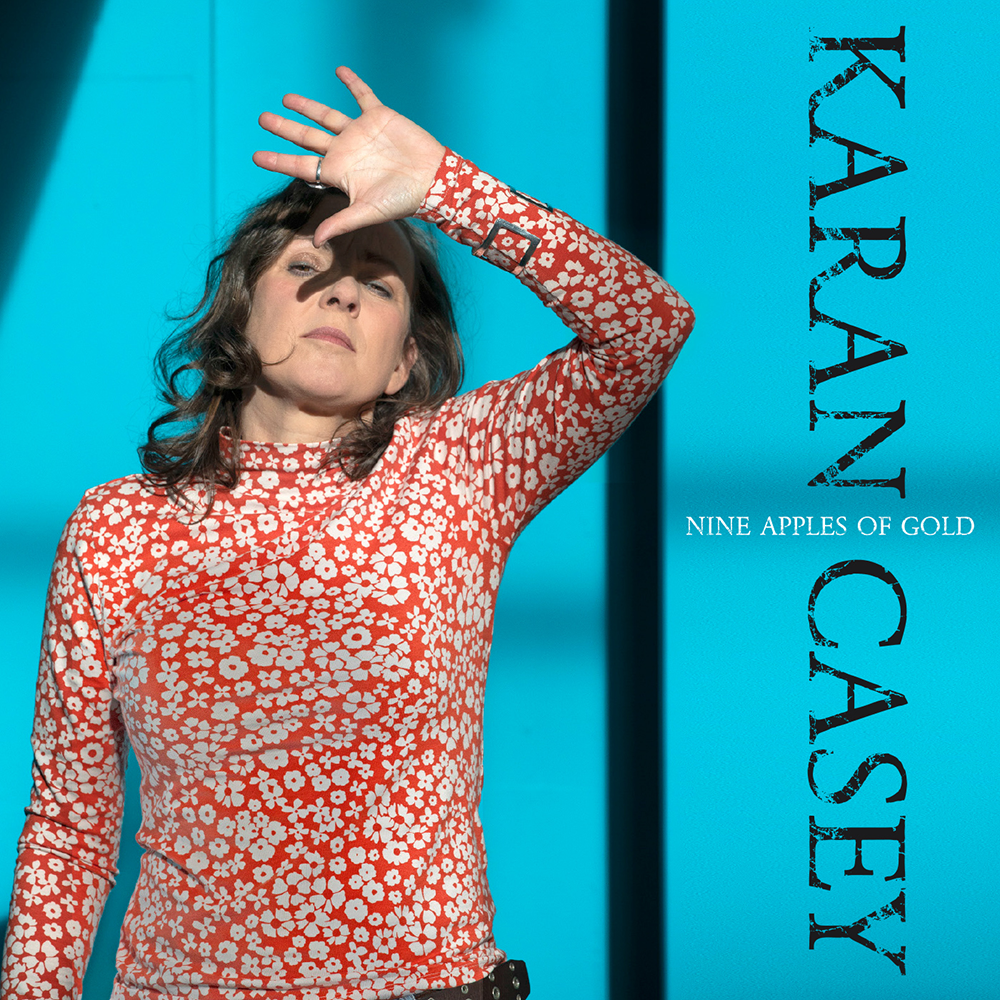 ---
Irish Tour 2023
Karan will be undertaking an extensive Irish tour in March and April in support of her new album release. She will be joined by Niamh Dunne and Seán Óg Graham. Full details here.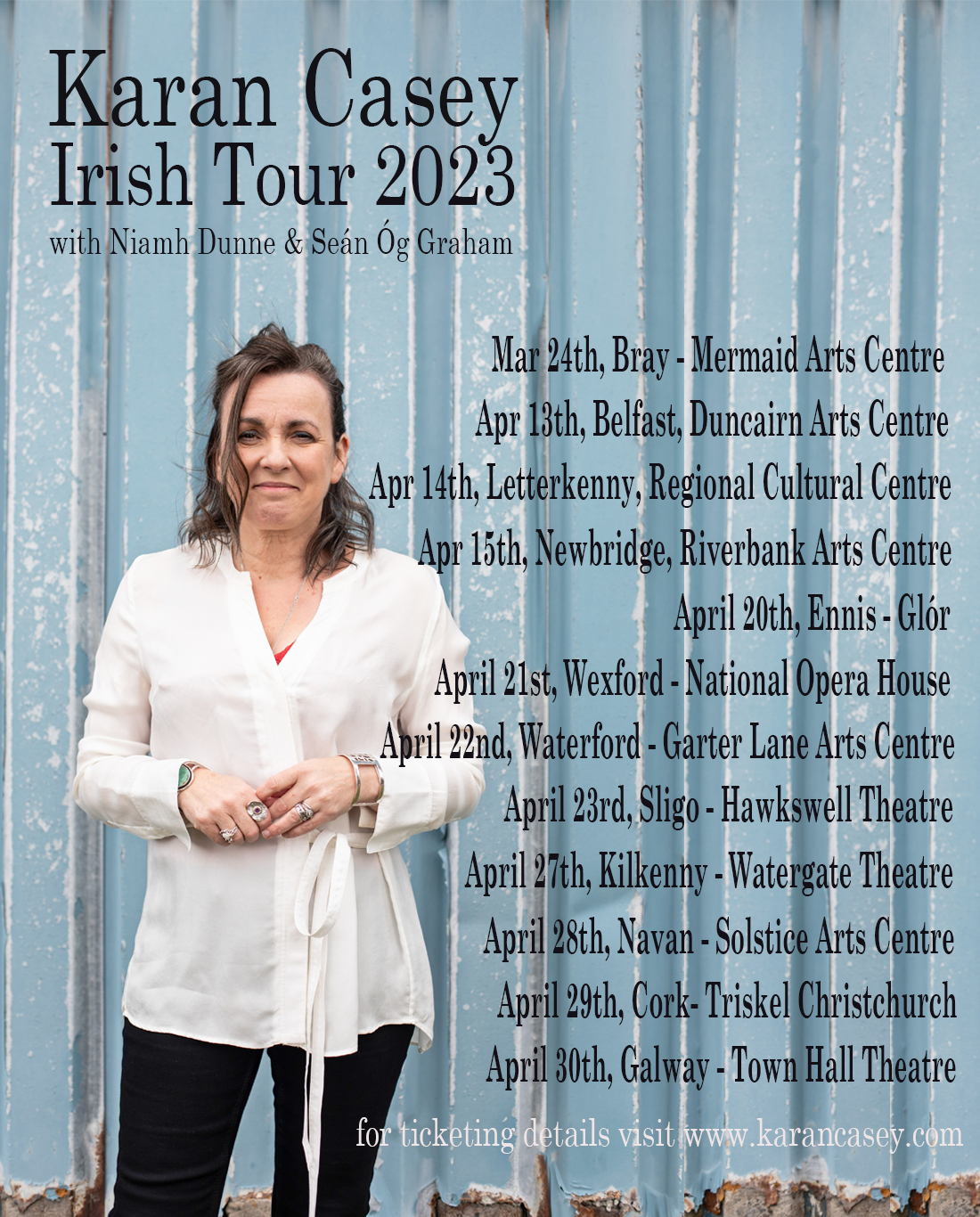 ---
US Tour March 2023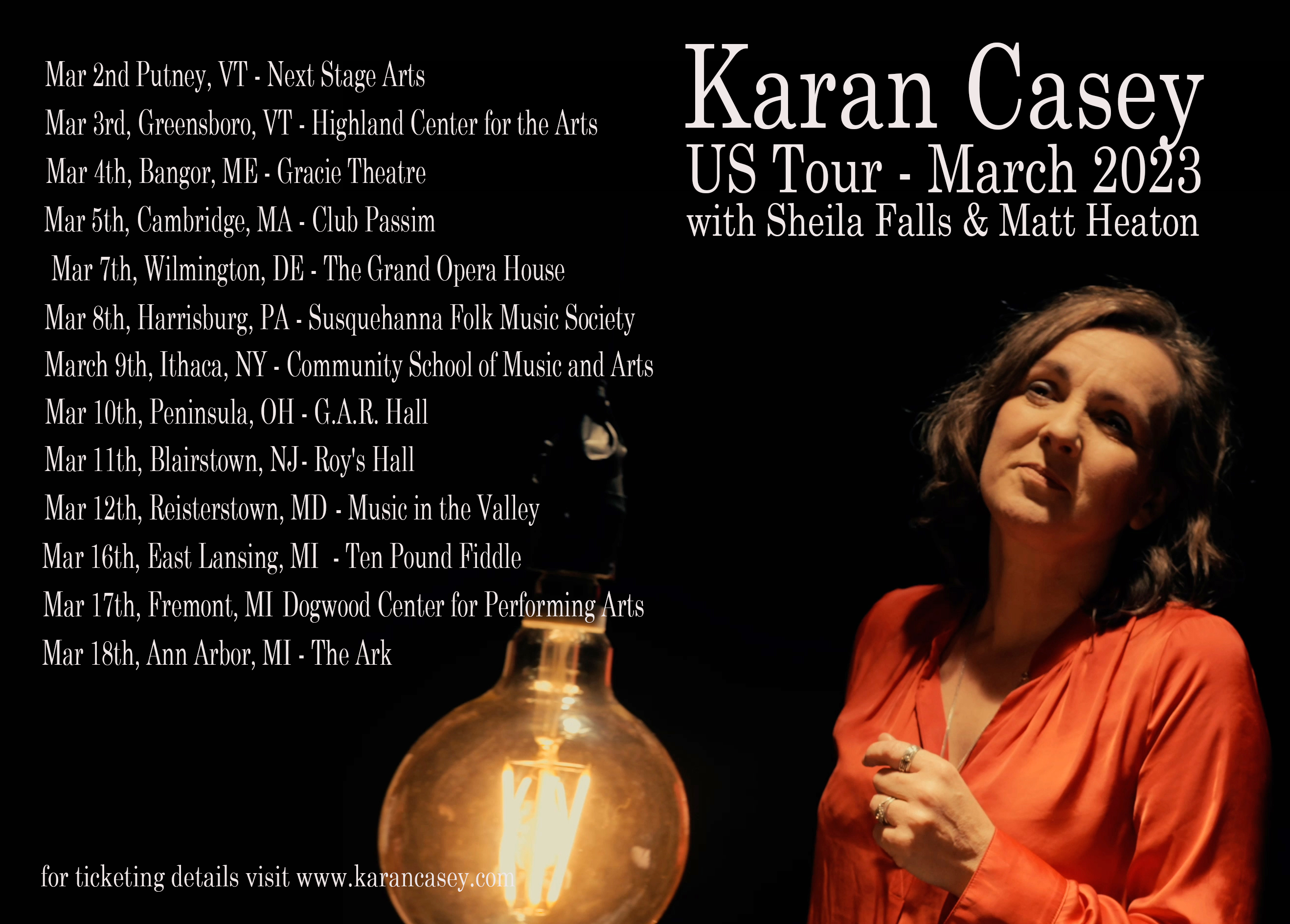 ---
Christmas Celtic Sojourn
Karan will be returning to Boston in December to join the cast of A Christmas Celtic Sojourn with Brian O'Donovan - https://www.christmasceltic.com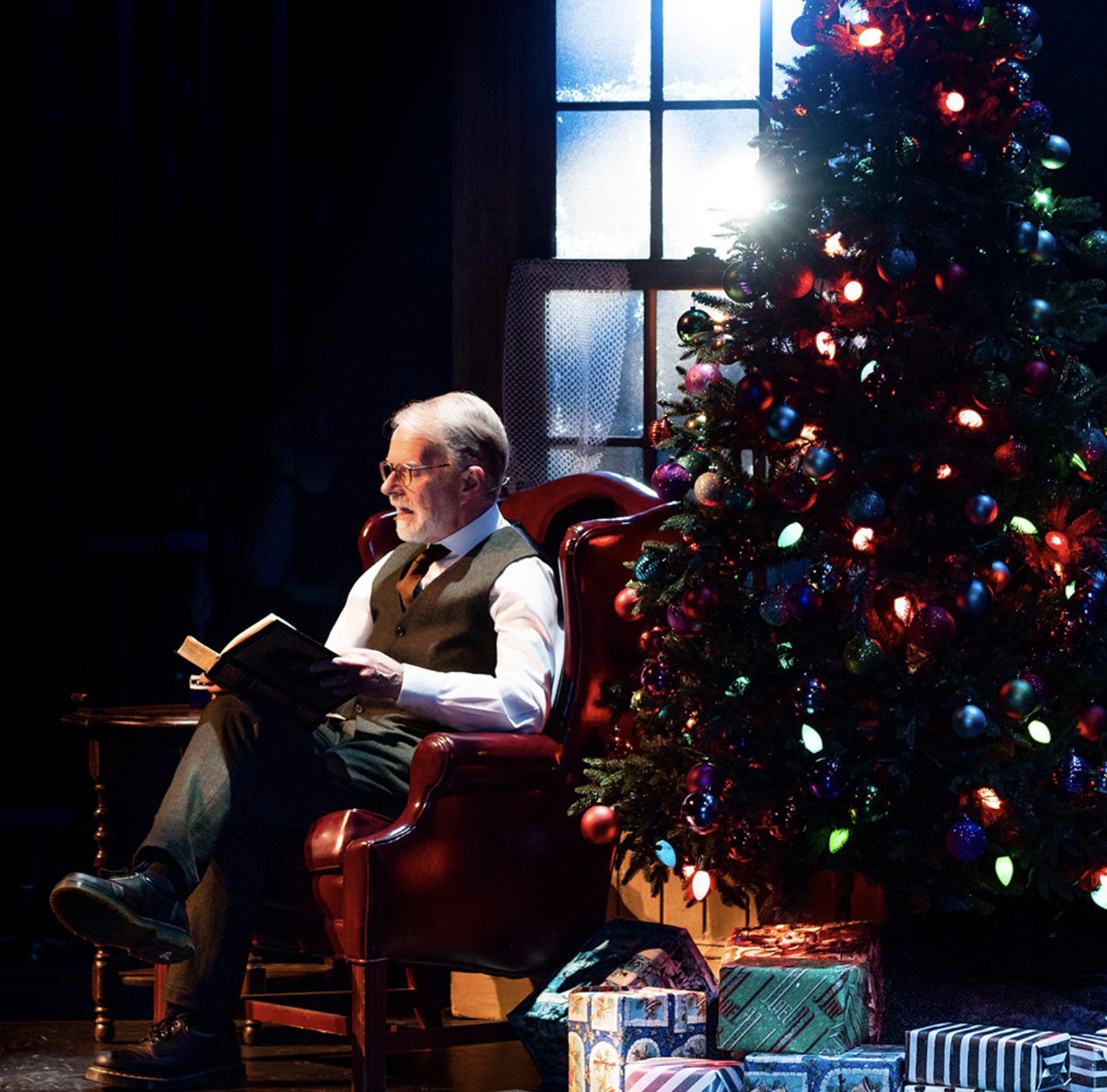 ---
Celtic Connections Glasgow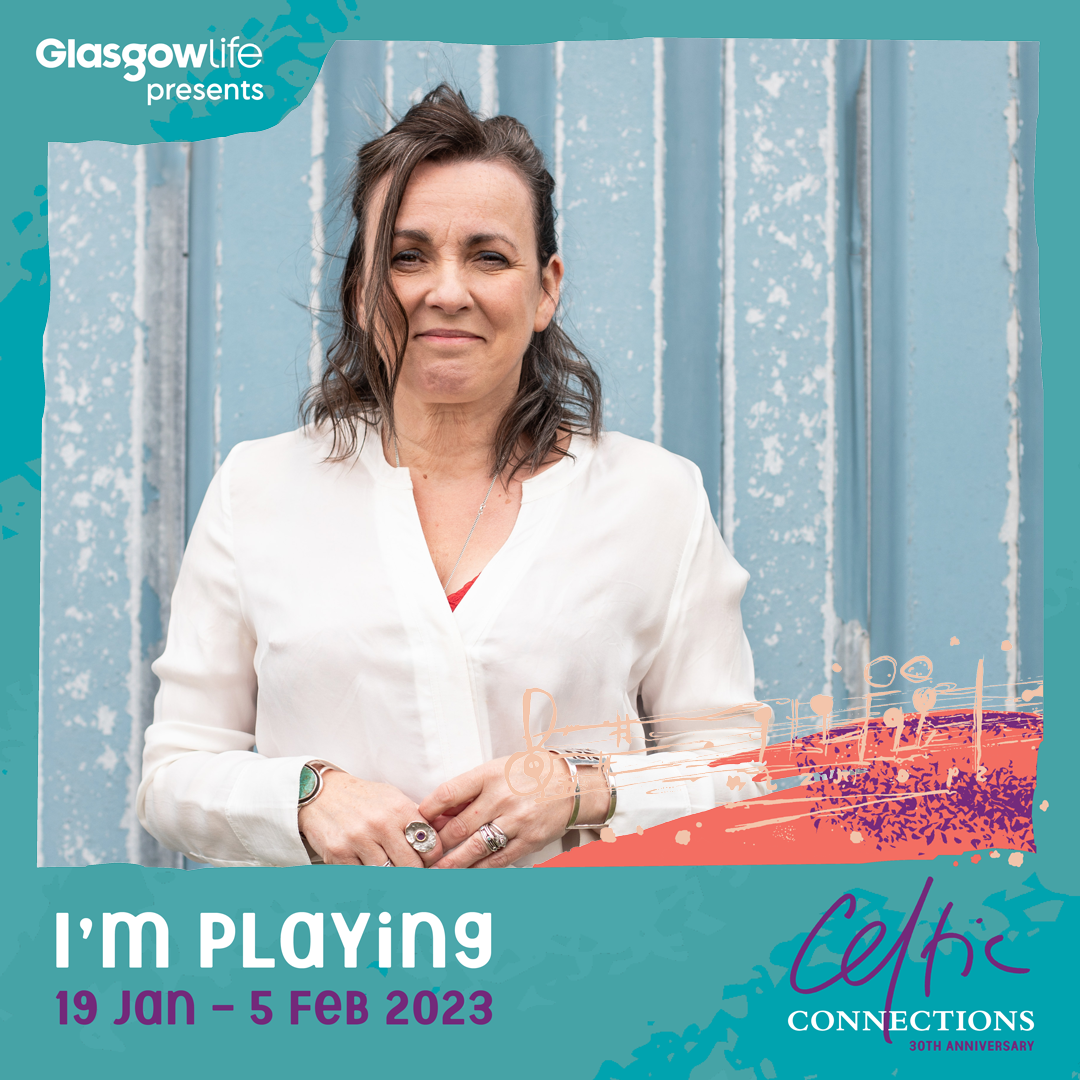 Karan will be performing with her band at Celtic Connections in Glasgow at the City Halls on Jan 28th as well as appearing with Celtic Odyssée on Jan 26th at the Glasgow Royal Concert Hall. https://www.celticconnections.com/event/1/dimh-with-karan-casey
---
US Tourdates Announced
Karan will be heading back to the US for an extensive East Coast tour at the beginning of September. She will be joined by the wonderful Niamh Dunne on fiddle and vocals and Seán Óg Graham on guitar. More details here.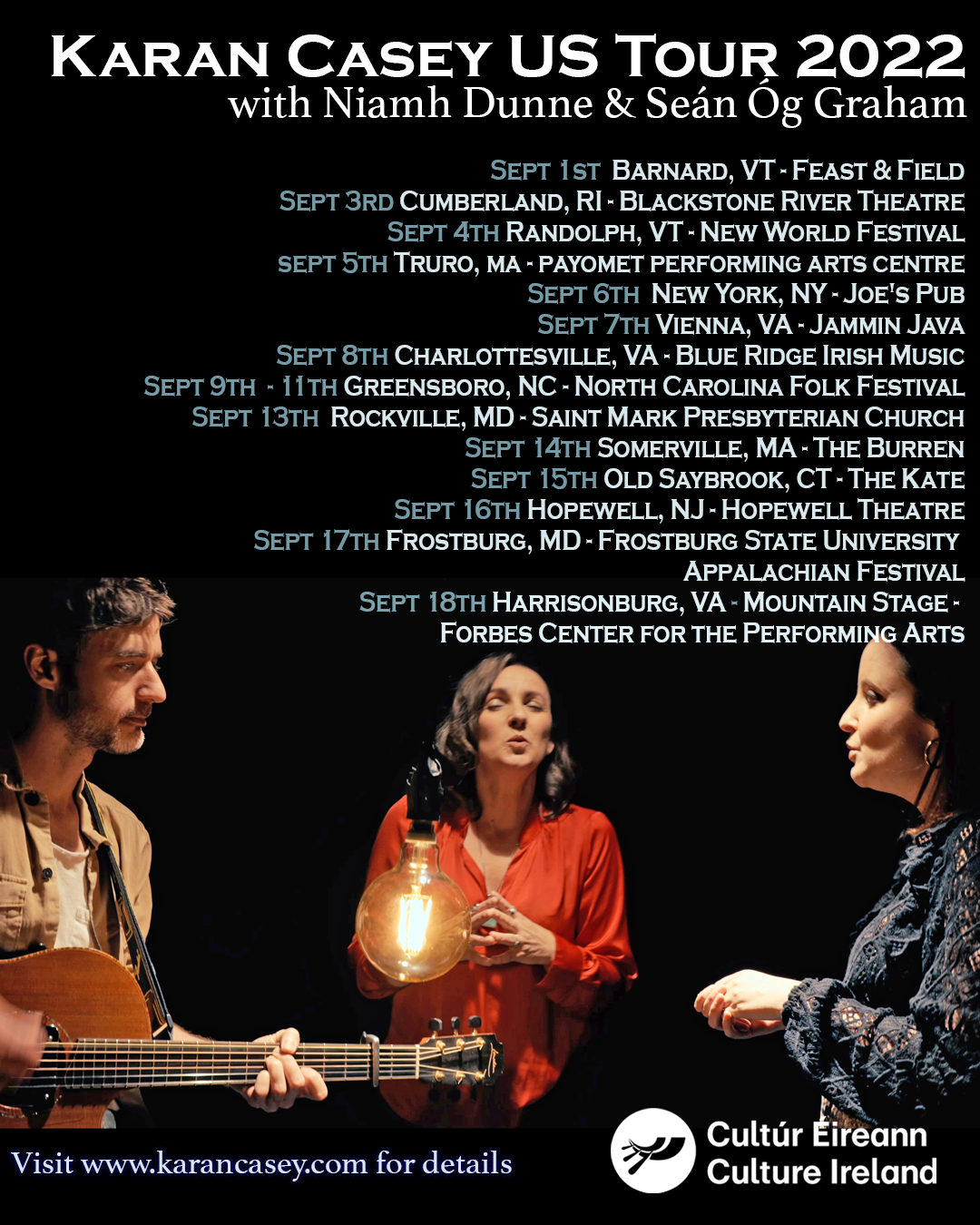 ---
The Women, We Will Rise
Cork Arts Theatre - July 6th to 9th
Karan will once more be collaborating with acclaimed theatre director Sophie Motley for a new project which progresses the female narrative in the folk tradition, placing women centre stage and sharing through song the experiences of gallant women from Ireland's past, whilst singing into being a vision for the women of the future. This performance at Cork Arts Theatre offers audiences a sneak peek at this exciting new project and collaboration which will culminate in full scale production in 2023. More details here.
---
Ali & Ava
During the lockdown Karan collaborated with the composer Harry Escott to record a song for the soundtrack of the movie "Ali & Ava". Their version of "Grace" will be released on March 4th to coincide with the cinema release of the movie.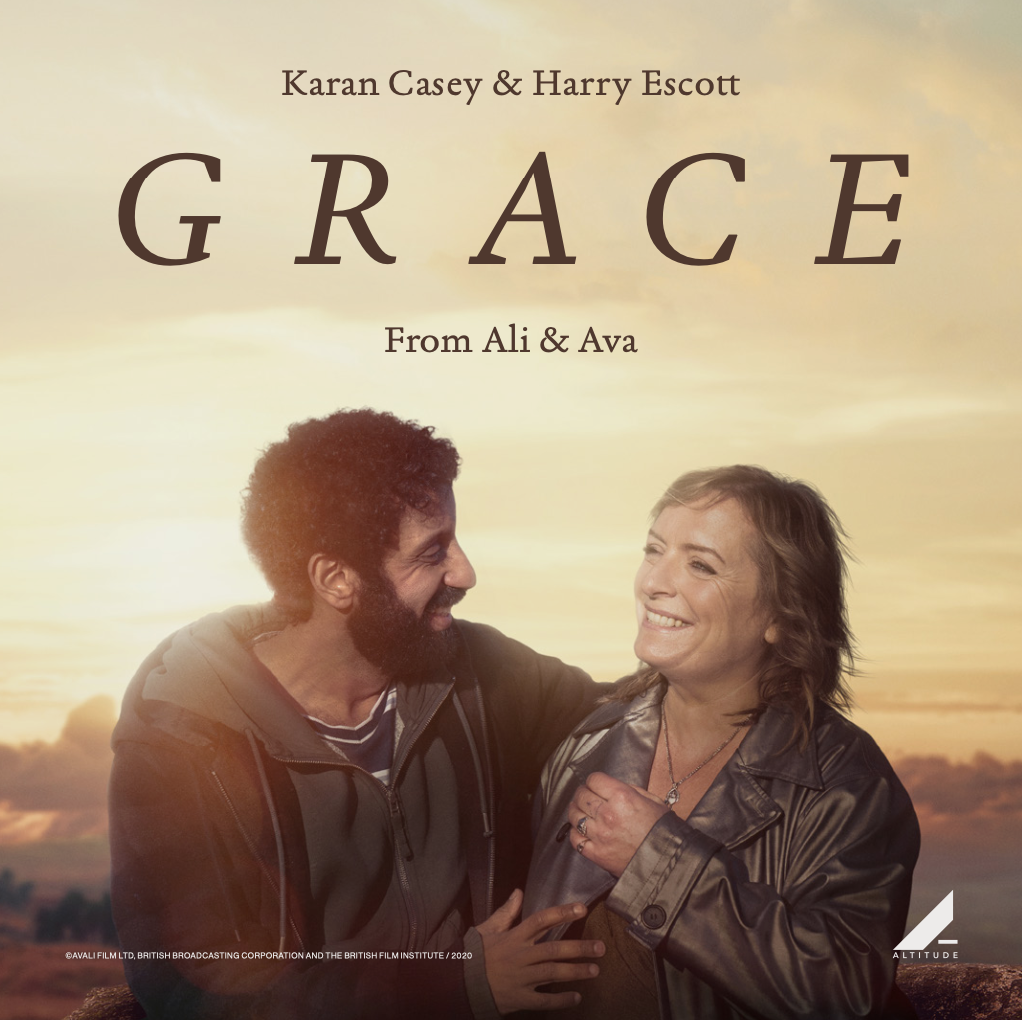 ---
Kaleidoscope night
Karan will be appearing with cellist Kate Ellis at a special edition of Kaleidoscope night in Dublin's Pepper Canister Church on March 6th. The event features a stellar lineup of powerful females performing newly commissioned works taking inspiration from the life and works of Hildegard Von Bingen.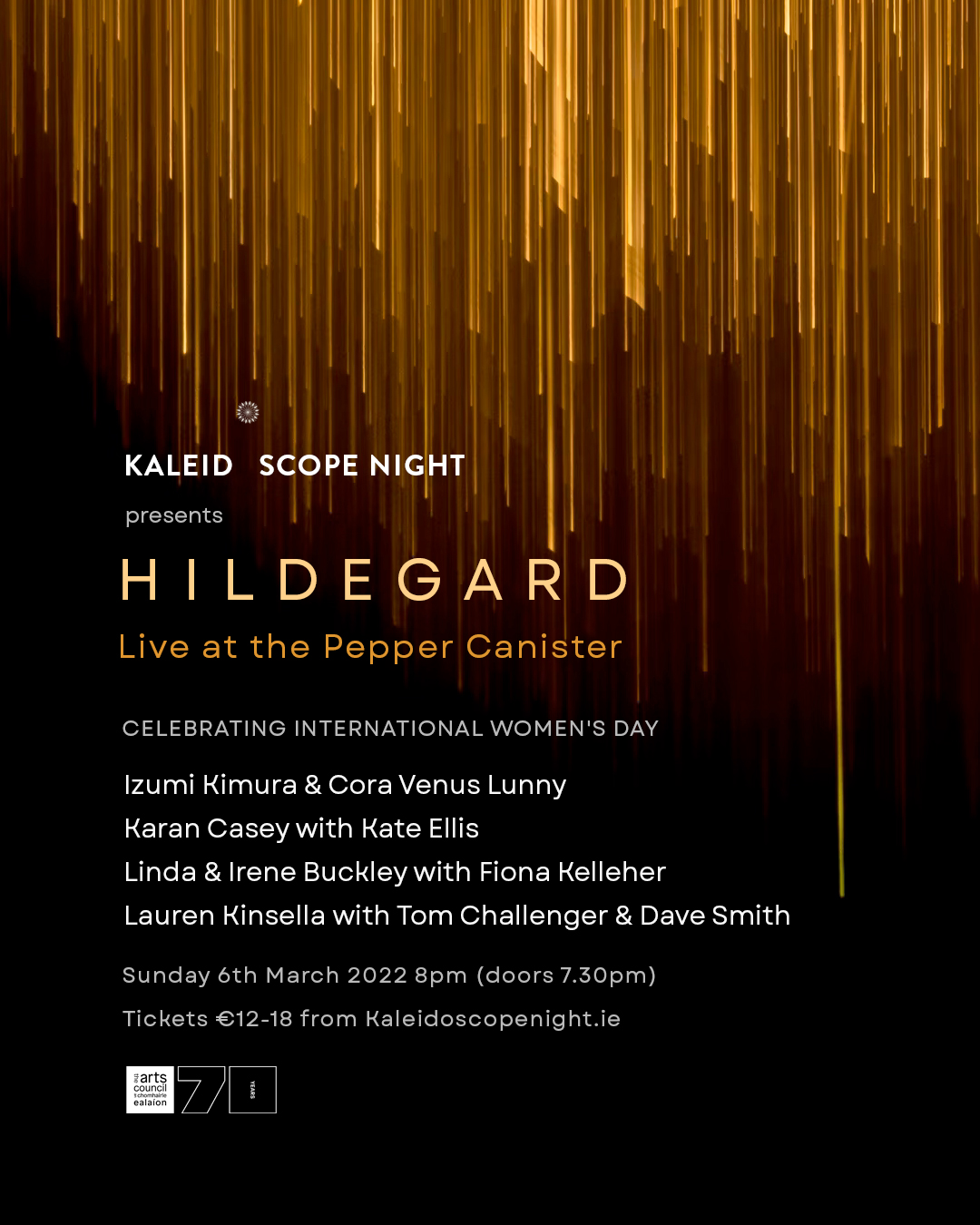 ---
Temple Bar Tradfest
Karan will be playing at Dublin's Temple Bar Tradfest on January 30th. She will be joined by Niamh Dunne, Seán Óg Graham and Niall Vallely for this performance at the Pepper Canister Church at 6.30pm. Tickets available here.
---
Treaty Songs
Karan's performance at the National Concert Hall's Treaty Songs event can be seen on RTE 1 at 10.45pm on January 8th. It can also be viewed online here.
---
I Walked Into My Head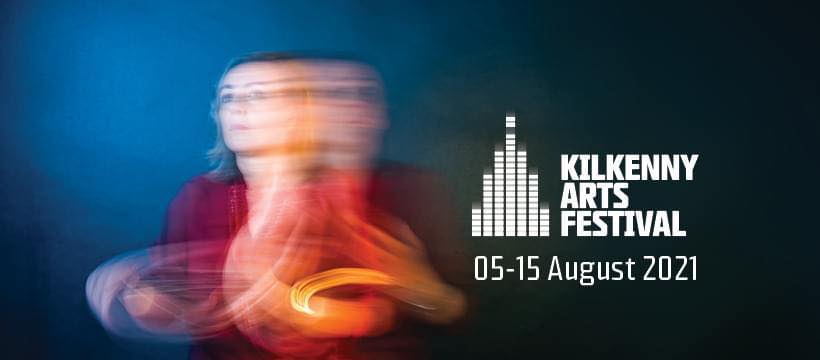 Thursday 5 - Sunday 8 August
Kilkenny Arts Festival - Watergate Theatre
Karan's new stage show "I Walked Into My Head" will be premiering at the Kilkenny Arts Festival at the beginning of August.
"Folk and traditional music legend Karan Casey is walking the corridors of her mind, looking for her voice in this brand-new show that's part song-poem, part music performance. This adventurous piece demonstrates Casey's brave spirit, constantly challenging herself to find answers to broader societal questions. For the first time, Karan breaks away from the songs we know to tell her own stories and sing her own songs, whether her voice likes it or not. From airports, van journeys and sessions to grief, motherhood and the unrealistic expectations of a female muse, I Walked into my Head is a moving, darkly humorous and sometimes joyful exploration of the trials and tribulations of life as a singer."
---
The Everyman Outdoors @ Elizabeth Fort
Karan will be performing a live gig (with an audience!) in the wonderful surroundings of Elizabeth Fort in Cork on August 21st. She'll be joined by Niamh Dunne, Seán Óg Graham and Niall Vallely.
Book Tickets
---
Online performances
Since the start of the coronavirus pandemic Karan there have been no tours or gigs but Karan has been making some videos and taking part in online performances. Check out the tourdates page for details.

---
After her March gigs were cancelled she recorded some songs for
NPR's Mountain Stage
Daughter Dear
Siúil a Rúin
Karan also recorded a performance for the Frank Harte Festival and you can look back at the full concert here: https://www.facebook.com/watch/?v=643675732970943&extid=tkZUvxuwJf9kaCWl
---
"Down in the Glen" nominated for Best Original Folk Track at the RTÉ Folk Awards - https://www.rte.ie/culture/2019/0919/1076861-rte-radio-1-folk-awards-shortlist-announced/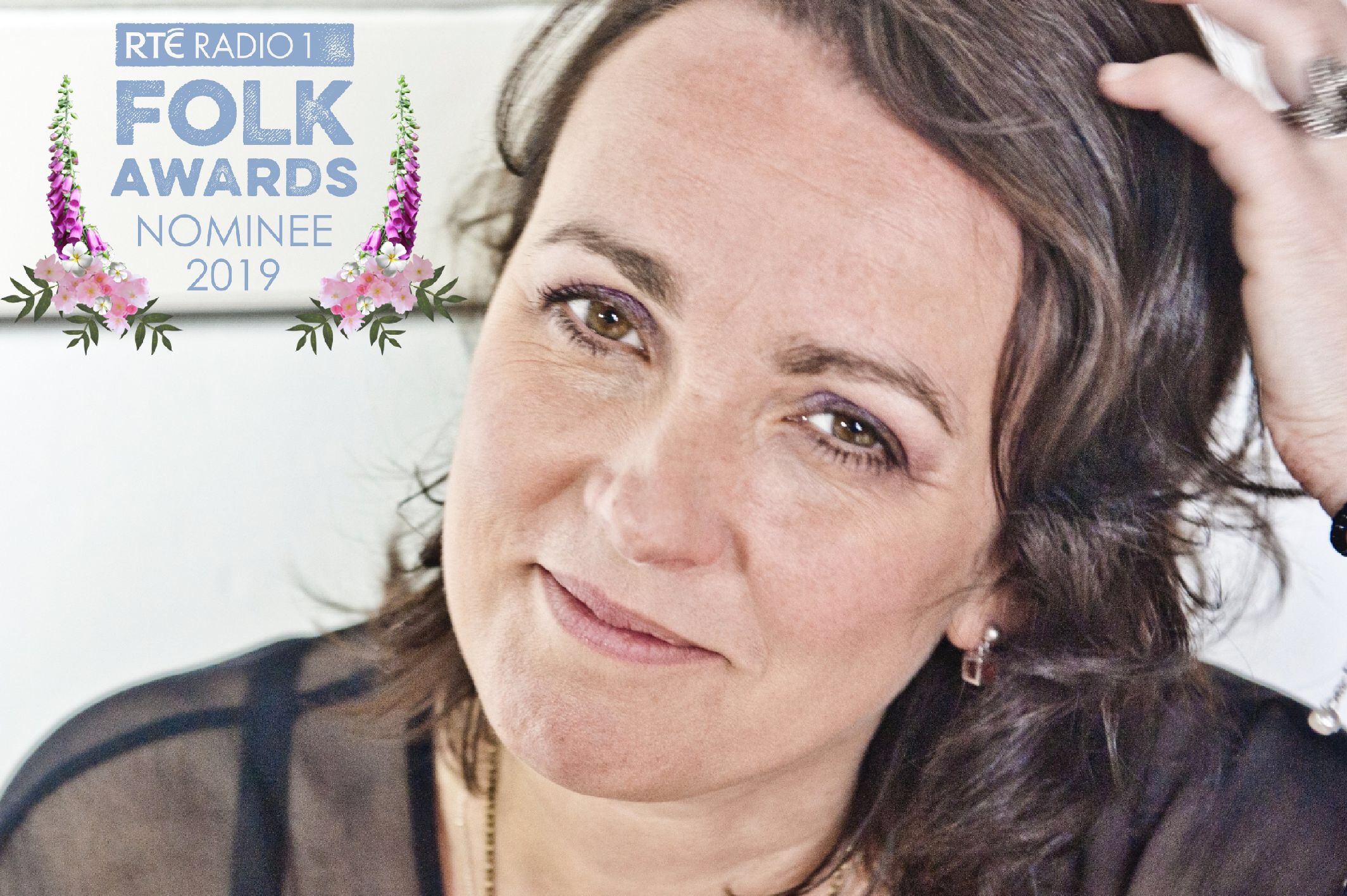 New album "Hieroglyphs That Tell The Tale" out now on the Vertical Records label.
Download from karancasey.bandcamp.com or https://vertical.lnk.to/hieroglyphs-taleWE
"This is a strikingly three-dimensional work that stands the test of intensive and repeated listening with ease. A vivid and dazzling snapshot of Casey invincible, at the height of her powers." (The Irish Times)
Visit the tourpage for details of upcoming gigs including performances in Ireland, France and the US.